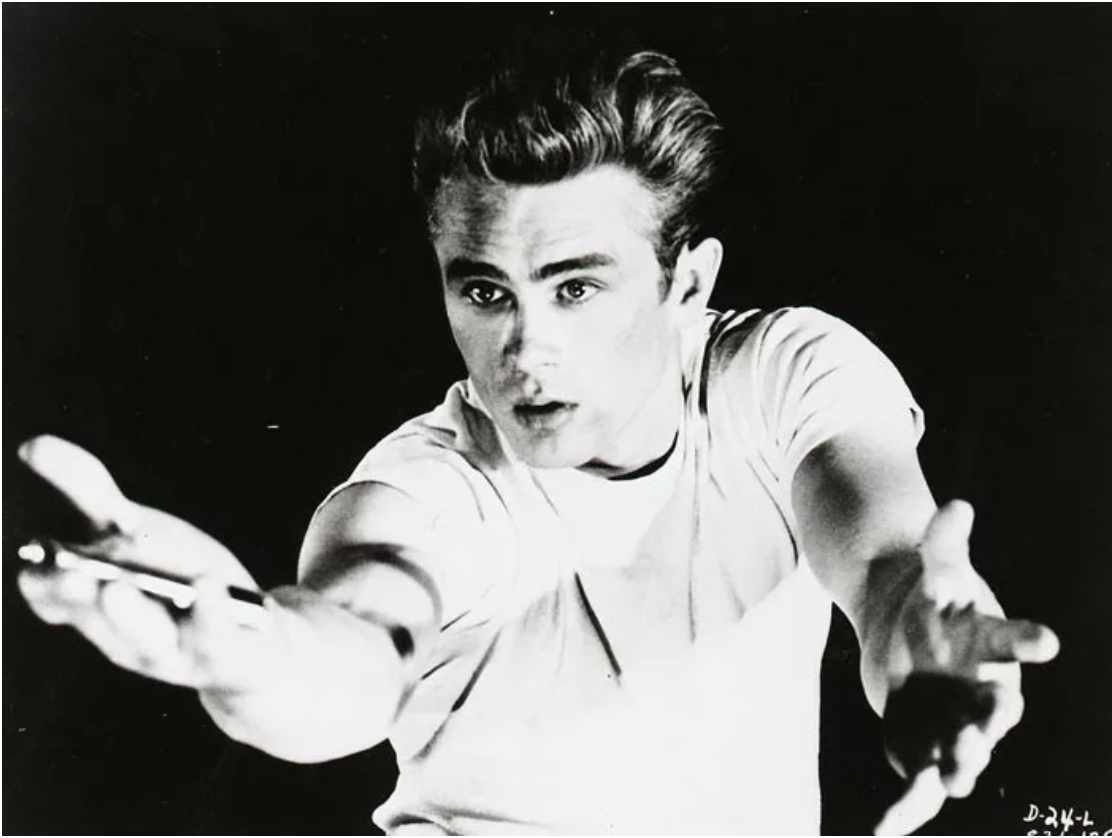 BIOGRAPHY
Whether told in his own words or from a third person's point of view, the life of James Dean is exhilarating, intriguing and tragic. From a small town in the Midwest to the Hollywood Hills of California, James Dean's story is one that you will never forget.
EAST OF EDEN (1955)
Drawn from the last few pages of John Steinbeck's mammoth novel, East of Eden is powerful, intense family drama, about rivalry between two sons for the love of their father. What makes director Elia Kazan's film so remarkable is the casting of virtual unknowns in the leading roles. As Abra, the girl who comes between the brothers, Julie Harris portrays a woman torn between the two; as the stern patriarch Adam Trask, Raymond Massey couldn't be bettered. Richard Davalos, as the 'sensitive' brother Aron also gave a fine performance. 'It's the actor who plays Cal who really bears watching,' critics raved...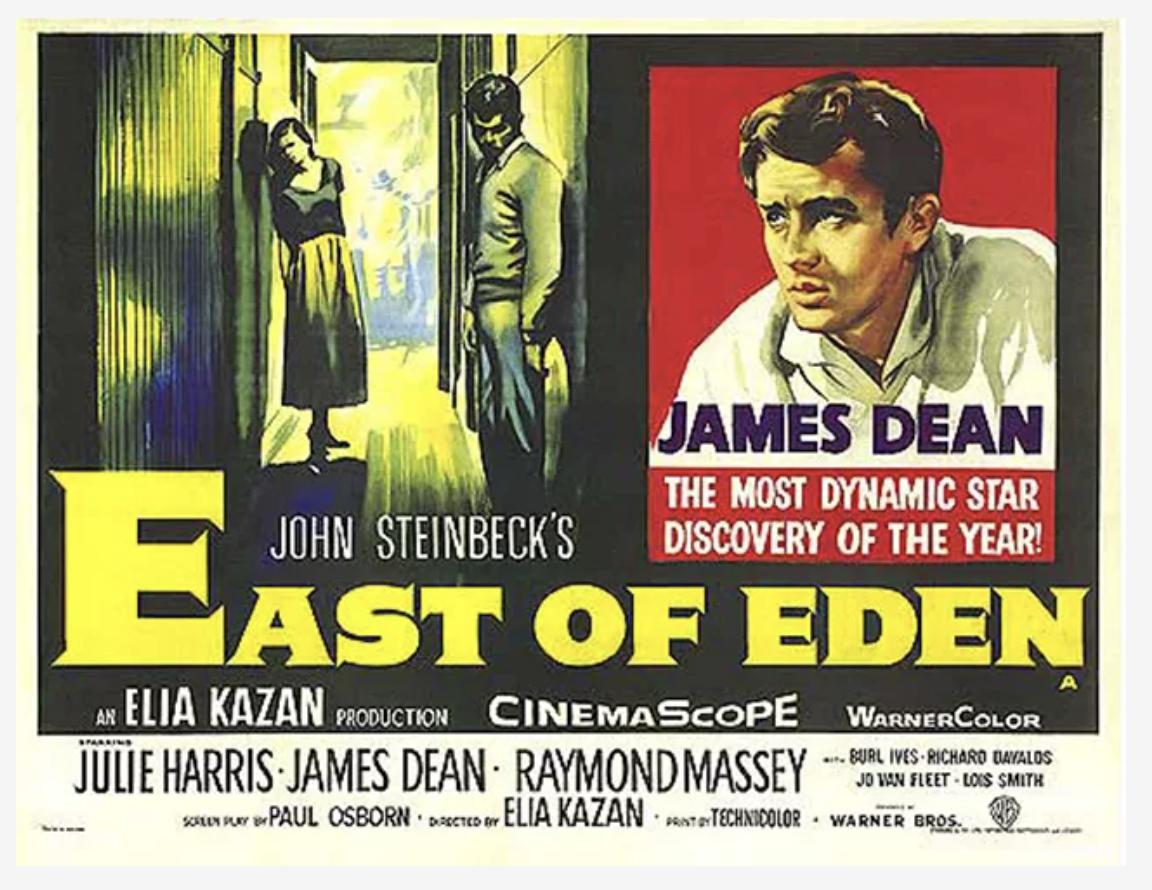 REBEL WITHOUT A CAUSE (1955)
Just under a month before Rebel Without A Cause premiered in New York, James Dean had been killed in a tragic auto accident at the age of 24. It's impossible to watch Rebel without a deep sense of regret, of loss. His performance as Jim Stark - "the bad boy from a good family" - as the ads described it - is a masterful achievement, fulfilling the promise shown in his previous film, East of Eden. Dean plays the angst-ridden son of henpecked Jim Backus (Frank Stark) and Ann Doran. He forms a substitute 'family' with girlfriend Natalie Wood (Judy) and timid Sal Mineo (Plato) after a tragic incident - an automobile test-of-nerves dare known as the "chickie run" - has brought them together. Rebel is more than a monument to its star, it's a movie for all time.
GIANT (1956)
Jimmy had been signed by Warner Brothers to play the role of Jett Rink in Giant, based on Edna Ferber's best-selling Texas saga. The script described Jett Rink as 'a violent young ranch hand, half juvenile delinquent, half genius, who wants to make a million (He makes a hundred million)...Tough, always angry, restless, bewildered and reckless with animal charm and a tycoon's magnetism." The script required him to age from 19 to 46. Directed by George Stevens, the cast featured Elizabeth Taylor and Rock Hudson as Leslie and Bick Benedict; and included Dennis Hopper and Sal Mineo, who also appeared in Rebel Without A Cause.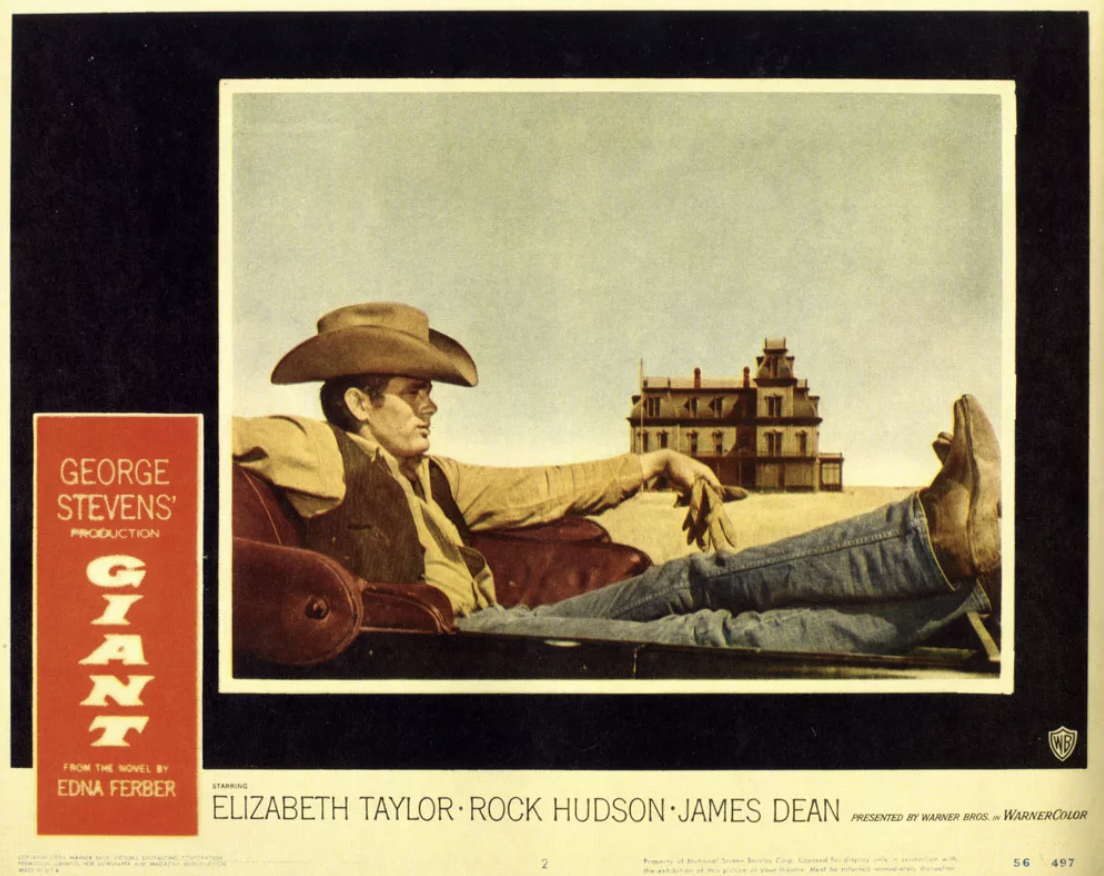 DREAM AS IF YOU'LL LIVE FOREVER, LIVE AS IF YOU'LL DIE TODAY.
Licensing
Companies that have used James Dean in their marketing or branding.

MONTBLANC
The James Dean Special Edition collection, honouring the famous actor and icon.