James Dean's passion for racing was legendary. His vehicle collection and racing career brought excitement to his life.
Vehicles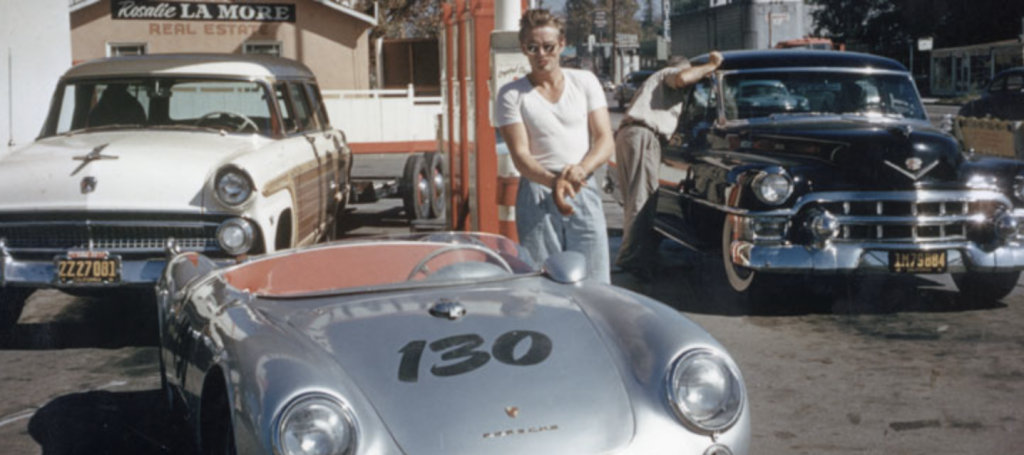 In 1949, Jimmy's father bought him a used '39 Chevy.
Jimmy purchased a used MGTF which was traded in for a new 1955 Porsche 356 Super Speedster.
In July of 1955, Jimmy purchased a 1955 Ford Country Squire station wagon to serve as a tow vehicle for his Porsche Speedster when he went to the races.
In February 1955 he took possession of a new 1955 Porsche 356 Super Speedster. In September 1955 Jimmy traded in his Porsche Speedster and bought a 1955 Porsche 550 Spyder. Jimmy had Dean Jeffries paint his provisional race number, 130 painted on the hood, the doors and the rear deck lid. He also had Jeffries personalize the Porsche by painting a nickname, "Little Bastard" on the tail.
Motorcycles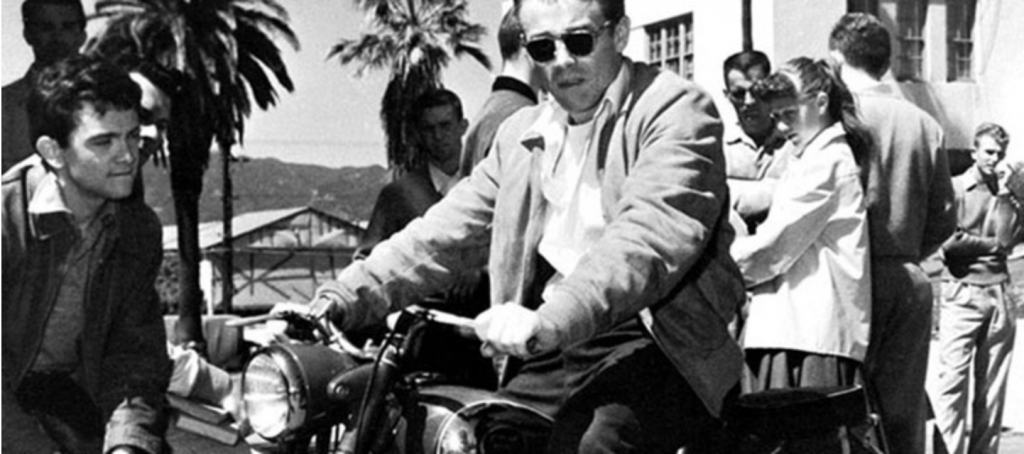 James Dean's Uncle Marcus bought him his first motorbike, a 1946 Whizzer. Jimmy then got a Czech 125 (CZ) motorcycle which he rode to high school each day. He traded his CZ for a Royal Enfield 500cc motorcycle while visiting his family in Fairmount. The Royal Enfield was traded for a 1952 Indian TT Warrior which he drove around New York City. When he moved to Los Angeles, he purchased a Triumph T110 650cc motorcycle in 1954. He traded the T110 in for a new Triumph Tiger 500cc motorcycle in 1955, his last bike.
Racing Record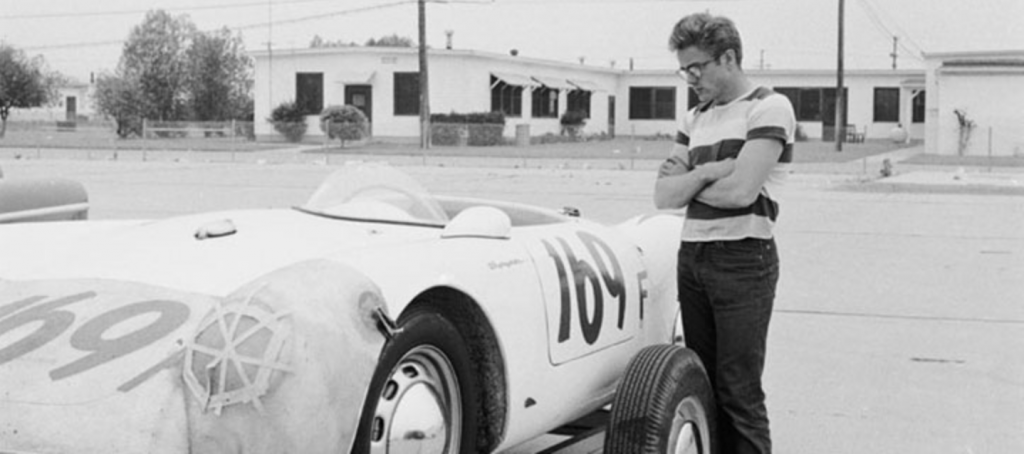 Race 1: March 26-27, 1955
Palm Springs Road Races
Jimmy won the preliminary race, qualifying him for the finals. In the finals, Jimmy competed against such veterans as Ken Miles and Cy Yedor, both of whom were driving MG Specials. Jimmy finished the race in third place. But later, Miles was disqualified on a technicality and Jimmy was bumped up to second place.
Race 2: May 1-2, 1955
Minter Field Bakersfield, California
Jimmy entered the 1300-2000cc production and 750-1500cc modified race. He placed third behind Marion Playan in an MG Special and John Kunstle in Panhard Devin. Although he finished third in the main event, he was first in his class.
Race 3: Memorial Day, May 28-29, 1955
Santa Barbara Road Races
Jimmy could not attend the May 28, event as he was on the Warner Bros. Giant set. He was able to race on Sunday, May 29th. He drew the 18th position for the under 1500cc consolation race. He moved up to fourth place after four laps before his Porsche blew a piston on lap five. He did not finish (DNF) the race.