The legend of James Dean is an undeniable part of American culture. Fan clubs and festivals are just a few examples of how his popularity spans across countries and generations. The community section is a place for fans to come to see what others are doing to keep the spirit of James Dean alive today. Each year the James Dean Festival in Fairmount, Indiana draws fans of all ages from all over the world. This experience is not one to miss. Detailed information is available here or by visiting The James Dean Museum website.
The James Dean Museum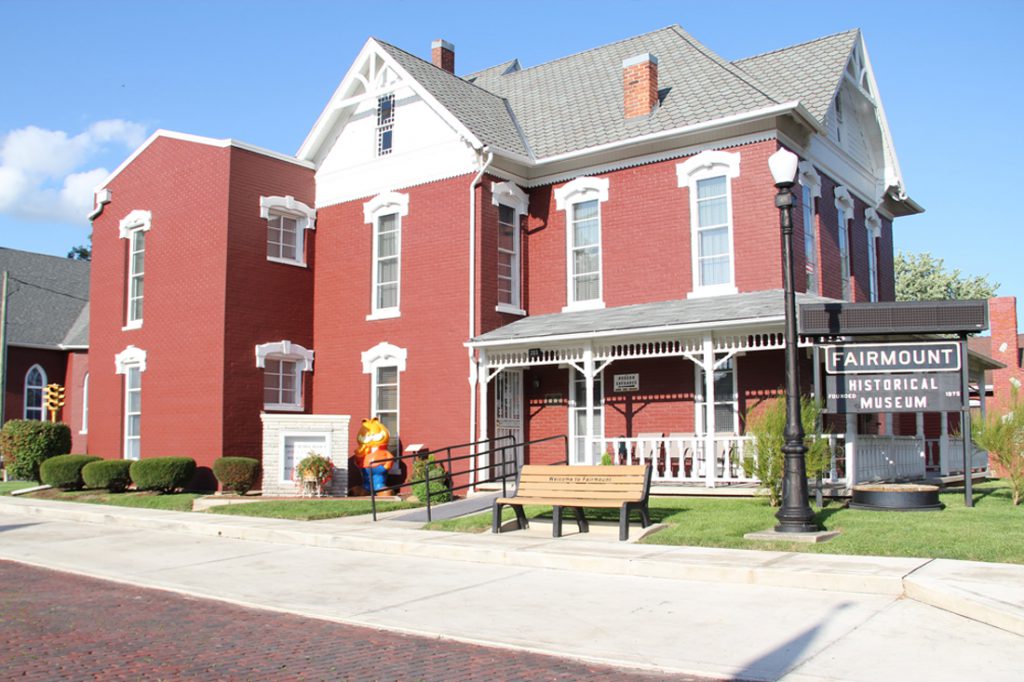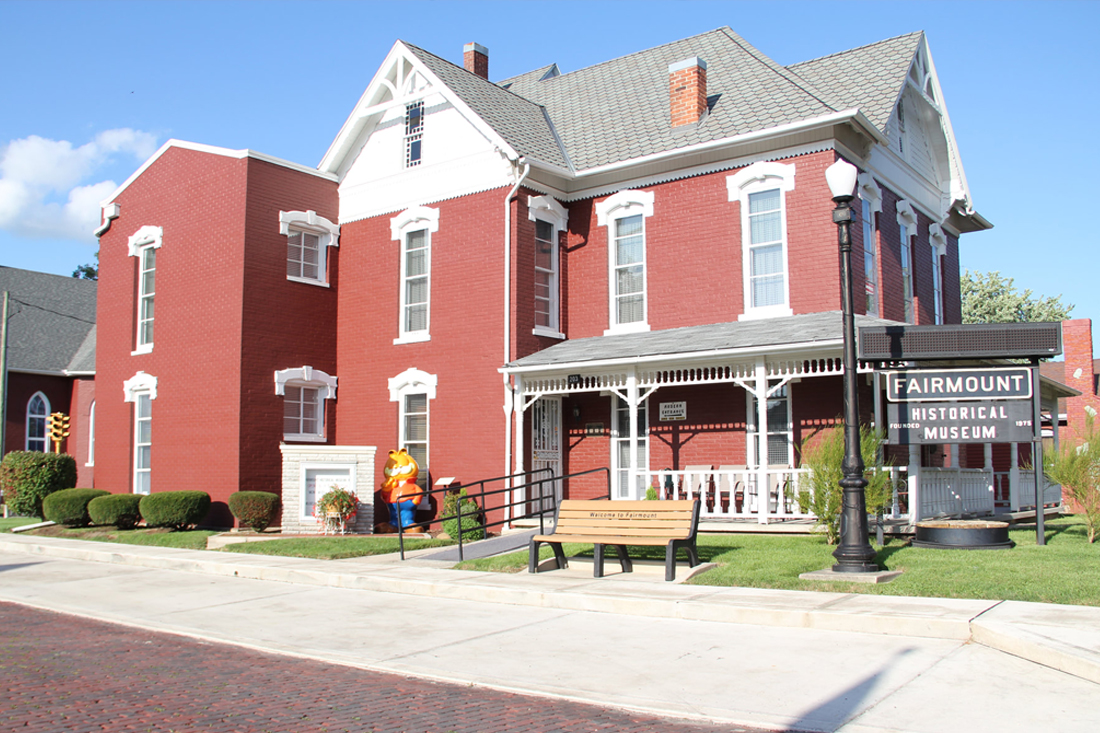 The James Dean Museum is located in Fairmount, Indiana, where James Dean was raised by his aunt and uncle and spent most of his life. The museum houses the world's largest collection of James Dean's personal belongings, which are on loan from the Winslow family. The museum includes his 1947 Czech 125cc motorcycle, 1955 Triumph TR5 Trophy 500cc motorcycle, clothing, movie props, photographs, letters, artworks, awards, and more. Since 1975, the museum has sponsored the annual James Dean Festival. The festival is always held the last full weekend of September. It includes a huge car show, parade, carnival, vendors, and the world famous James Dean look-alike contest. Come visit Fairmount and pay your respects to one of the world's greatest icons. Learn more about the James Dean Museum.
Fairmount, Indiana