The legend of James Dean is an undeniable part of American culture. Fan clubs and festivals are just a few examples of how his popularity spans across countries and generations. The community section is a place for fans to come to see what others are doing to keep the spirit of James Dean alive today. Each year the James Dean Festival in Fairmount, Indiana draws fans of all ages from all over the world. This experience is not one to miss. Detailed information is available here or by visiting the Fairmont Historical Museum website.
James Dean Historical Museum's Website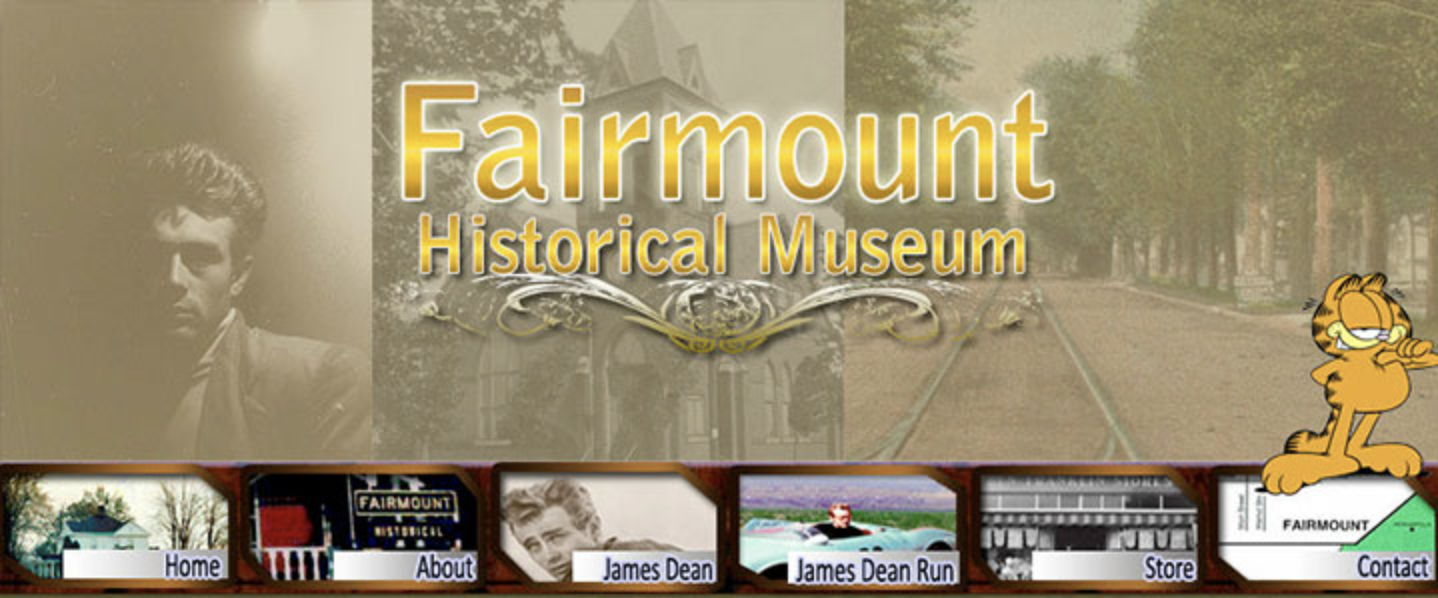 For all of the up to date information about James Dean Festivals or events, check out the Fairmount Historical Museum's website here.
Fairmount, Indiana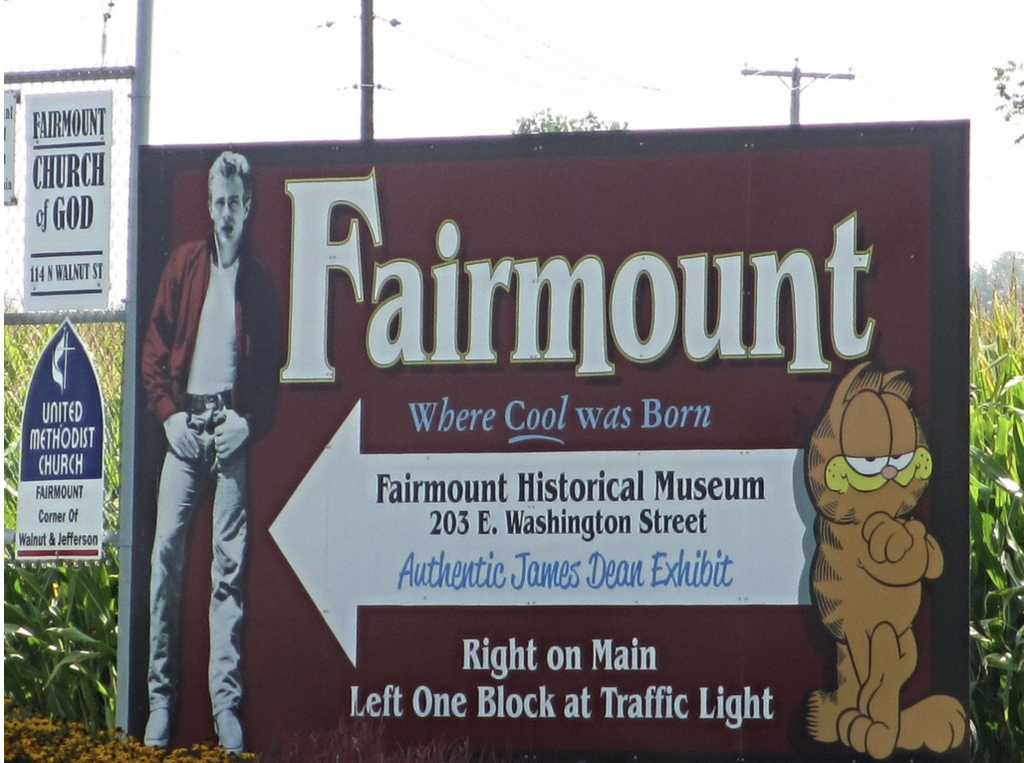 It's no wonder Fairmount, Indiana, adopted as its motto "Fairmount–Home of Distinguished People." From this tiny Midwestern town have come numerous notables, including cartoonist and creator of "Garfield," Jim Davis; CBS National News commentator, Phil Jones; Director of the National Hurricane Center, Robert C. Sheets; famed military historian/author, Dr. James A. Huston; and Mary Jane Ward, author of the award-winning novel, Snake Pit. The Fairmount Historical Museum was founded on September 21, 1975, as a nonprofit organization to give special recognition to these and other Fairmount natives who have made a distinct mark in the world. Fairmount's most celebrated native, the legendary actor James Dean, is also honored at the museum by a special exhibit, dedicated to his memory, and with the museum-sponsored annual festival, Fairmount Museum Days / Remembering James Dean. Each year, thousands visit the annual festival and the authentic James Dean Exhibit. The museum is open March through November and features memorabilia and personal items given to the museum's care by Dean's closest friends and family.